Pig meat is indispensable in our daily life. With the development of pig breeding, pig farm manure has been causing serious pollution to the environment. The simplest solution to pig poop disposal is composting, which can kill harmful substances in swine waste. When you plan to turn pig manure into compost fertilizer, it is necessary to buy a suitable fertilizer compost machine. Because different fertilizer manufacturers have different requirements during their swine waste composting. We especially design various machines for composting pig manure. Whether you have requirements for the speed, cost or capacity of piggery poop compost production, you can choose the right one from them.
Is fresh piggery waste suitable for making compost fertilizer?
In general, fresh pig manure cannot be used in compost making directly. There are two tasks you need to finish before starting pig dung fermentation. Adjusting the moisture content of swine manure and adding auxiliary materials.
Pig manu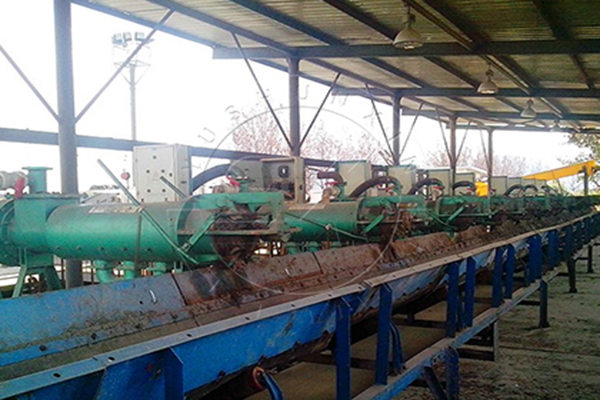 re is usually a mixture of solids and liquid. And the solids, which are used to make compost fertilizer, only account for 1/3 of the whole. So it is necessary to separate liquid from solids. In order to complete the separation quickly and easily, it is advisable to use professional manure solid-liquid separator. It can not only separate solids from liquid, but also reduce the water content of piggery poop to 30%-40%.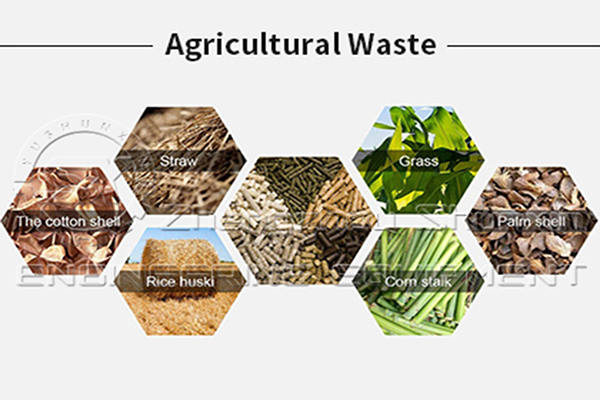 The reason why pig manure is good for fertilizer making is that it contains 0.6% nitrogen, 0.4% phosphorus, 0.44% potassium. Which are beneficial for the growth of crops and plants. But if you want to make quality compost fertilizer from swine waste, you also need to add some auxiliary to enrich its nutrient content. Such as straw, sawdust, maize stocks, groundnut shell, etc. And 8:2 is the best ratio of pig manure and auxiliary materials. Is that enough? No! Remember to mix them evenly with blending machines. This is important to ensure the nutrient balance of your swine manure balance.
How to make compost from pig poop quickly?
How long does it take to compost pig manure is an item most fertilizer suppliers pay attention to. Generally speaking, in natural conditions, it takes 2-3 months. Using compost turning machine, it can be shortened to 20 days. Can we compost swine poop faster? Of course. In-vessel compost facility can help you finish pig waste fermentation within two weeks. What can it do to speed up piggery waste composting?
When piggery manure is fermented in the fermentation tank, the temperature sensor will monitor the tank inside temperature in real time . Then it will regulate the temperature by starting on the industrial electric blanket (embedded in the two layer tank wall). In addition, In the upper side of our swine manure fermentation tank, there is a specialized heating device that can heating the oxygen. Therefore, it can make sure the best temperature (60℃-70℃) for pig poop composting. Which is suitable for beneficial bacteria living and can kill pathogens, parasite eggs and grass seeds in manure.
Our in-vessel also has professional oxygen sensor to monitor the inside oxygen concentration. When the oxygen needs to supply, high pressure Roots blower will press heated oxygen in the fermentation tank automatically. So microorganisms can continuously decompose organic matter in swine dung and generate enough heat.
Computer automatic control system
Organic fertilizer fermentation tank adopts computer automatic control system. So it can complete aeration, mixing, temperature control, oxygen supply, deodorization and discharge without worker operations. In this way, it can save your time spent on pig litter composting.
How to compost pig manure in an economical way?
Is there pig manure composting plan with a low investment? Of course. There are two types of pig poop composting machines that are popular with people who have a budget of below $20,000. They are groove type compost turner and moving type compost machine. They are different in fermentation methods, you can choose according to your needs.
Tips: In order to prevent pollution of composting to soil and underwater, it is advisable to start moving composting on the cement floor.
How to set up a swine manure compost making plant?
What can you do with pig manure compost?
If you want to make use of pig dung to make more profits, you can further process swine waste compost into organic fertilizer. SX can provide you with the equipment of the whole set of piggery manure fertilizer manufacturing line. Besides compost equipment, we also can offer you crusher, mixer, granulation machine, screening equipment, dryer, cooler, dust collector, coating machine and packaging equipment.